Book Awards
---
Overview
---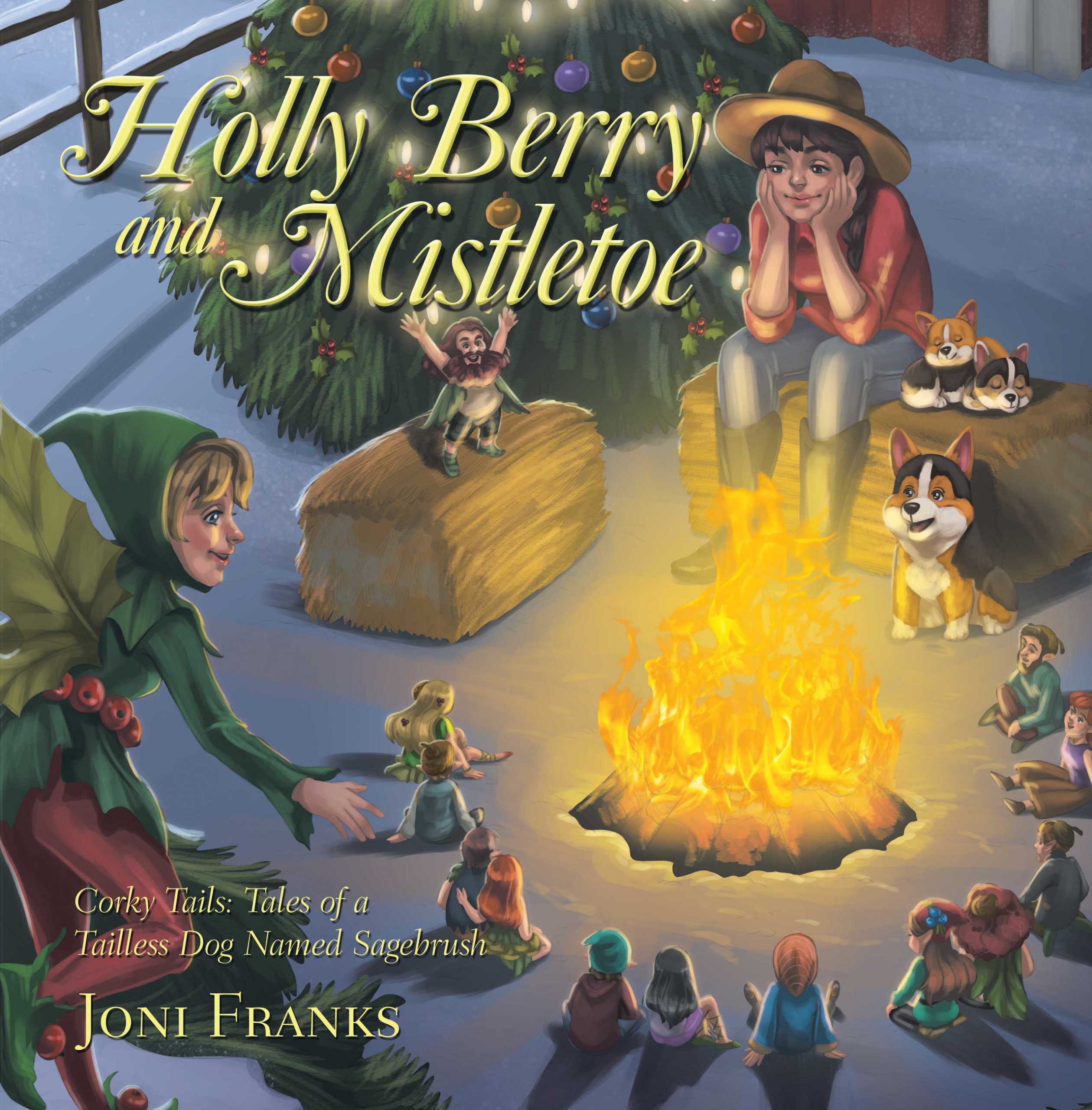 Holly Berry and Mistletoe
Follow Sagebrush, the Young Miss, and the little people known as the Shuns as they experience a winter solstice and Christmas miracle, gifted to them by the unseen world, in this charming tale set on a cattle ranch high in the Rocky Mountains.
---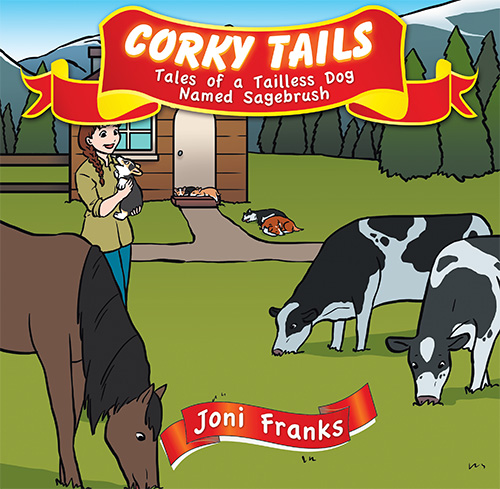 In Corky Tails, a young woman and the little dog disprove the disbelievers. They overcome fears that others can put upon you just because you look different.
---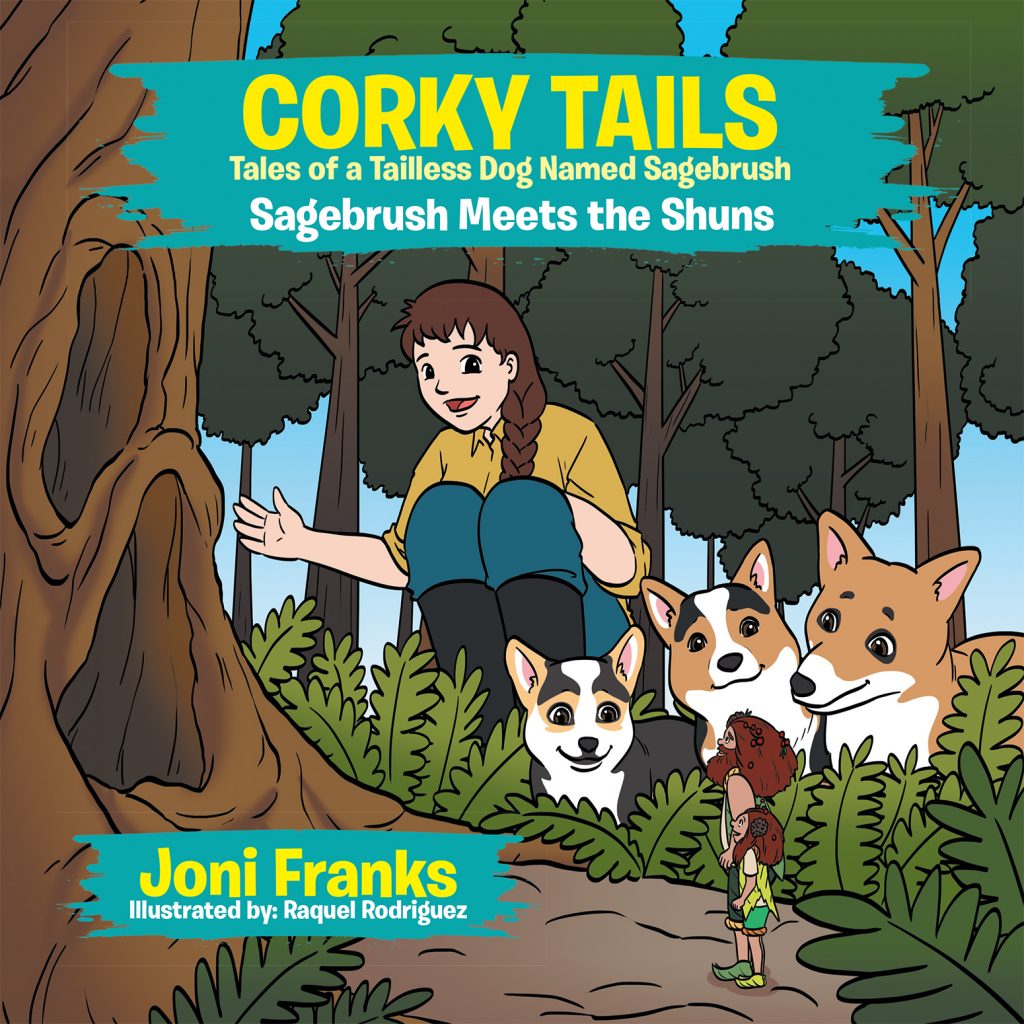 In Corky Tails Tales of a Tailless Dog Named Sagebrush: Sagebrush Meets the Shuns, Sagebrush and the young ranch woman work together to offer the homeless Shuns a chance to live out their dreams through kindness and love.
---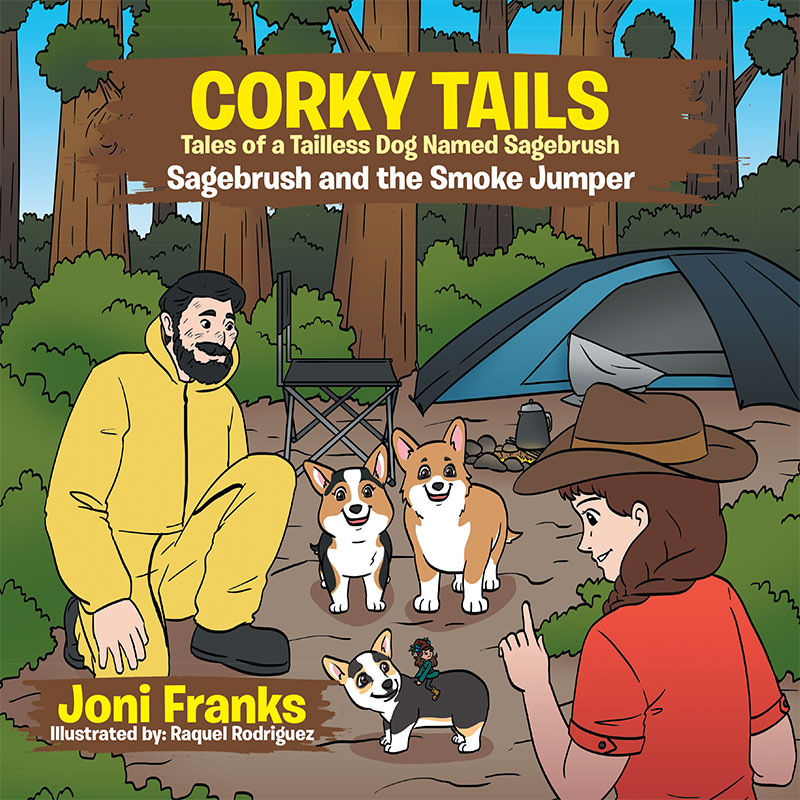 In Corky Tails Tales of a Tailless Dog Named Sagebrush: Sagebrush and the Smoke Jumper, Sagebrush, a tailless puppy, journeys into the deepest recesses of the forest. It is there she meets Juniper Berry, a tiny unknown creature called a Shun. Juniper Berry is now a homeless orphan due to the giant tree-cutting machines that the humans have sent to clear the forest of the trees that the Shuns once made their homes in.
---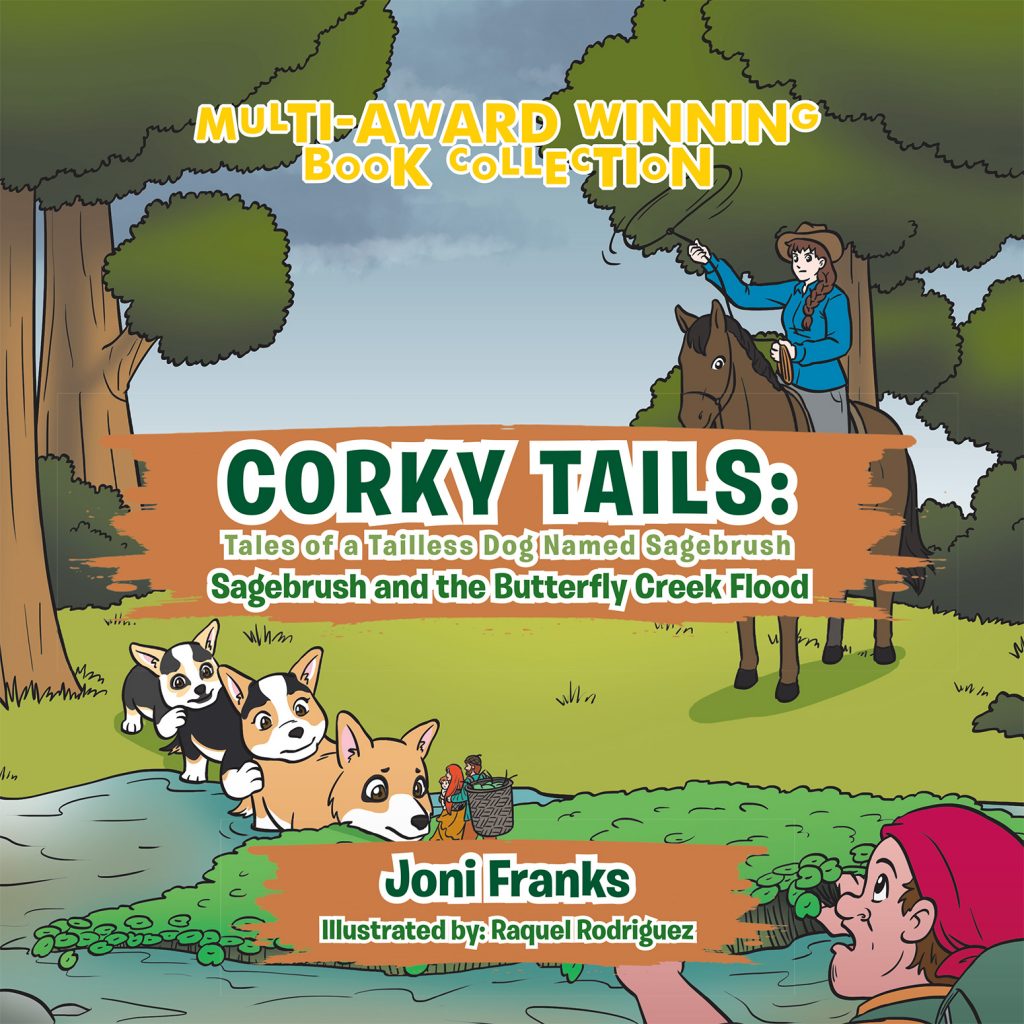 Fat black thunder clouds billowed high in the Rocky Mountain sky, foreshadowing that a stormy weather day was already brewing on the cattle ranch where Sagebrush, the tailless puppy, and her parents, Maverick and Ginger, slept in their warm cozy doggy beds. Follow Sagebrush and the Young Miss in this search and rescue adventure as they endeavor to save a lost hiker and the tiny people known as Shuns from the rising waters of Butterfly Creek. This charming tale teaches the life lesson of having faith in yourself and faith in others and is paired with the message that all lives matter equally. The fourth book in the multiple award-winning collection, Sagebrush and the Butterfly Creek Flood is a delightful tale, not to be forgotten.
---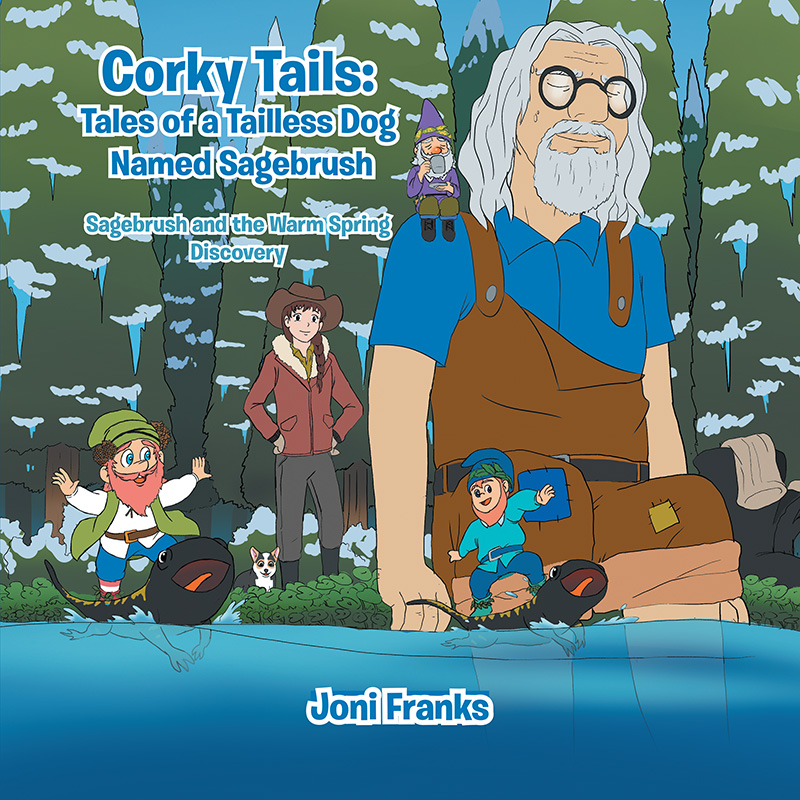 In Sagebrush and the Warm Springs Discovery, visit the magical landscape of the Rocky Mountains, and learn life lessons based on kindness and love.
---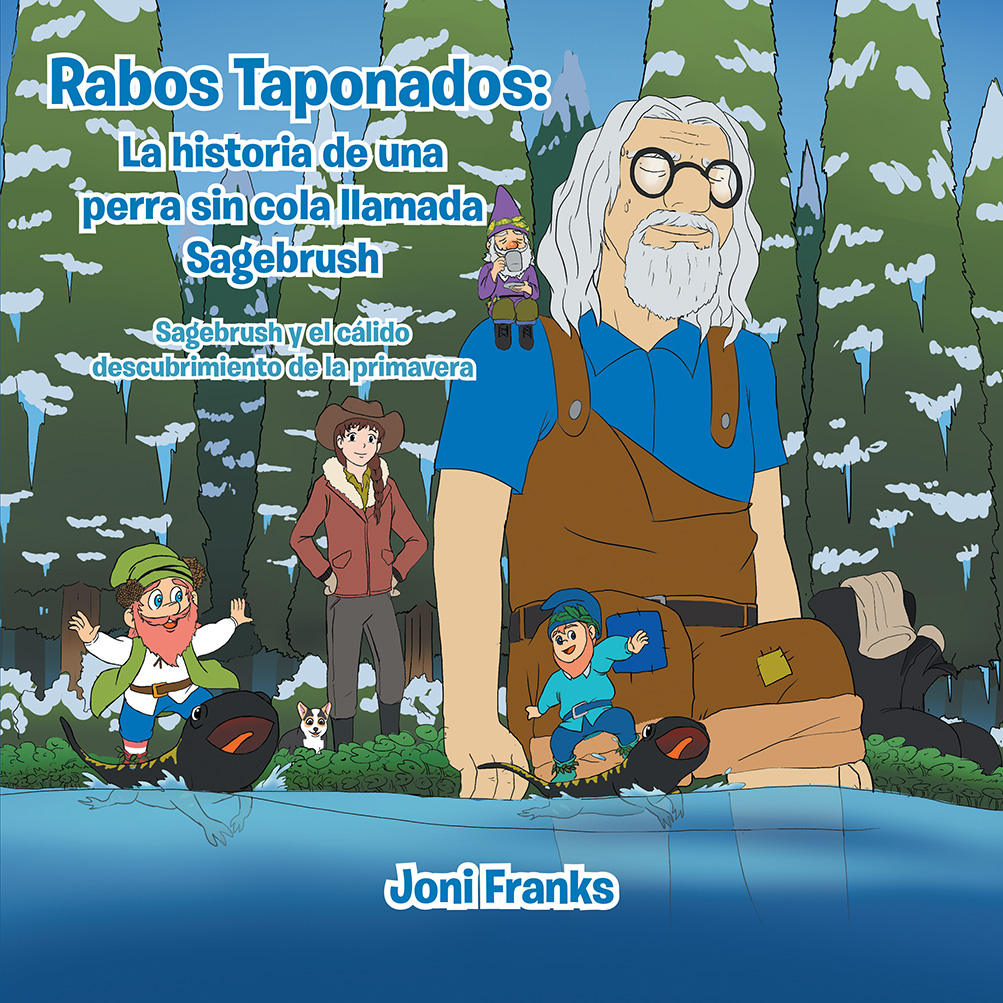 Sagebrush sintió que el mundo se había ido a dormir y que ella era la única que estaba despierta mientras miraba por la ventana de la pequeña cabaña de montaña que llamaba casa. El sonido de la húmeda nieve que caía era tan silencioso como las plumas que caían en el suelo, como el paisaje mágico de las Montañas Rocosas y el rancho de ganado quedaron envueltos en un manto de nieve blanca. Sigue a Sagebrush y a la Joven Señorita mientras descubren los manantiales secretos que se esconden en lo profundo de las montañas y enseñan la lección moral de compartir los preciosos recursos de la Madre Tierra con un hombre sin hogar y las personas diminutas conocidas como los Shun, que buscan un hogar para siempre. El quinto libro en una colección premiada, Sagebrush y Warm Springs.
---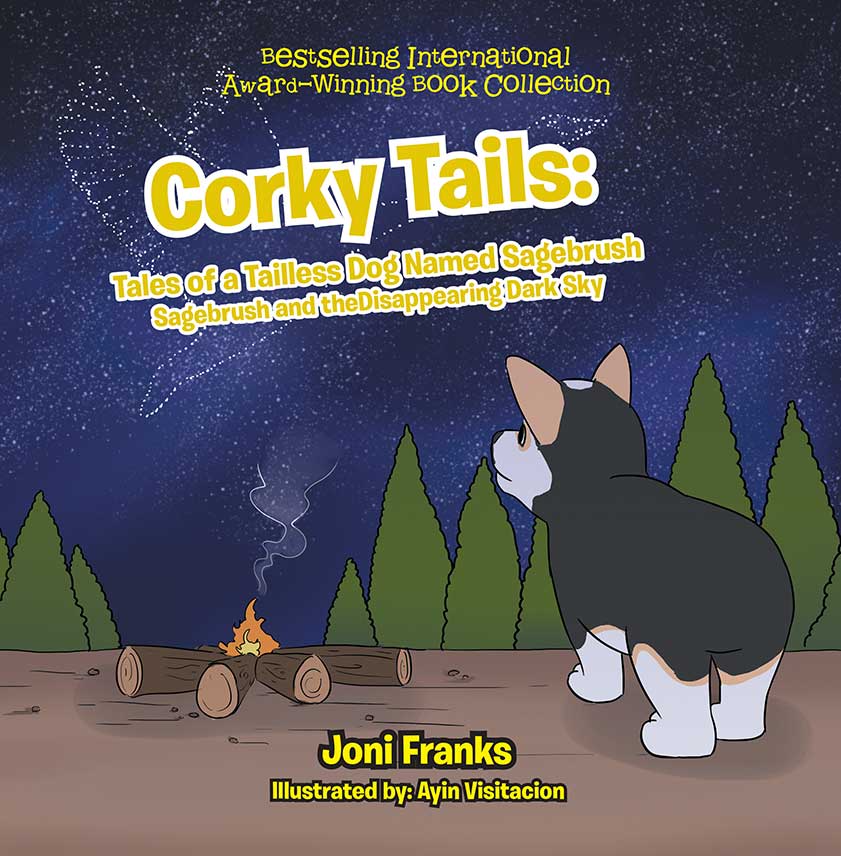 From bestselling multi-award-winning author Joni Franks comes the sixth story in the Corky Tails book collection.
---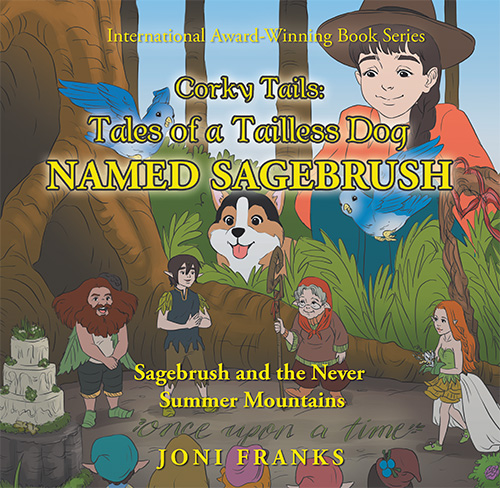 From international award-winning Author Joni Franks comes the seventh book in the Corky Tails book collection. This story addresses belittling, the value of teamwork, and making judgements based on appearance, all woven into a fairytale setting, with a surprise ending that will melt your heart.
---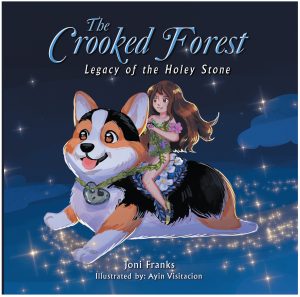 In this spell binding fairytale, you will be transported in time, to a place between places, separated from reality by a crossroads, that leads to the mystical Crooked Forest, a botanical mystery as old as the earth.
---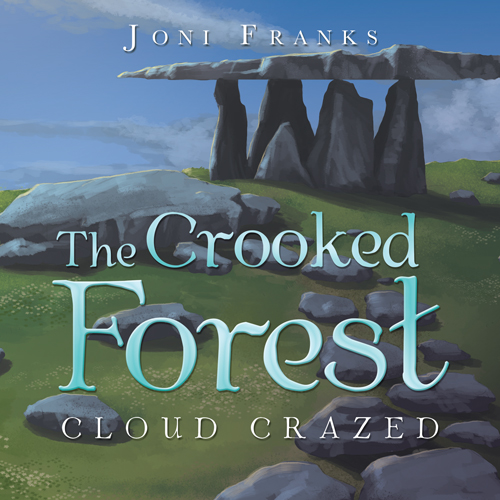 From bestselling author Joni Franks comes the much-anticipated sequel to The Crooked Forest, Legacy of the Holey Stone. Immersed in ancient legends, The Crooked Forest, Cloud Crazed sends a moral message about finding forgiveness.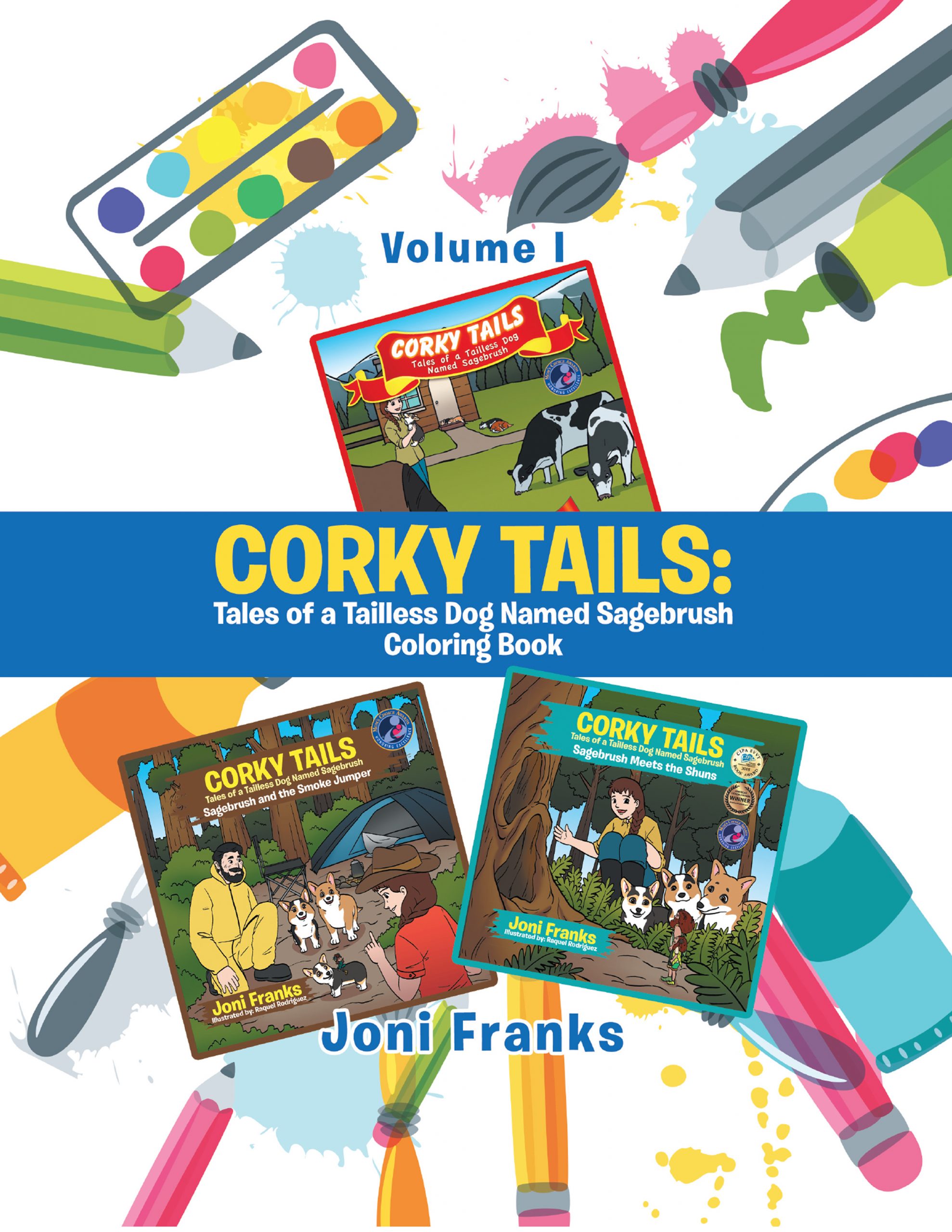 Engage your child's imagination with the "Corky Tails: Tales of a Tailless Dog Named Sagebrush"
coloring book. Follow the adventures of Sagebrush, the tailless puppy, on her high-country Rocky
Mountain adventures by matching the coloring sketch with the "Corky Tails" storybook it is from. The
"Corky Tails" book series is changing the world one heart at a time.
---
"Encouraging stewardship as well as kindness, this picture book includes a worthy, timeless call to remember that nature and humanity are inextricably bound." – Foreword Review
---
"A charming addition to the charismatic pup's ranch adventures." – Kirkus Review
---
"These illustrations, along with the skill of wordsmith Joni Franks create this engaging children's story, making this episode of Tales of Tailless Dog Names Sagebrush to once again become an excellent addition to any youngster's library." – Pacific Book review
---
"The author writes in order to motivate others to join her in her quest to end deforestation and conserve the Earth's precious gifts. Franks uses this story, inspired by the actual Hayden Pass Fire of Colorado in 2016, to teach new generations how important it is to respect the environment and use safety measures at all times to prevent natural disasters from happening. She also demonstrates how something good can come from bad circumstances by incorporating her fascinating character Juniper, the Shun. Although Juniper was orphaned due to deforestation, she finds a wonderful new home on the ranch with Young Miss and others of her kind during this devastating event." – The US Review of Books