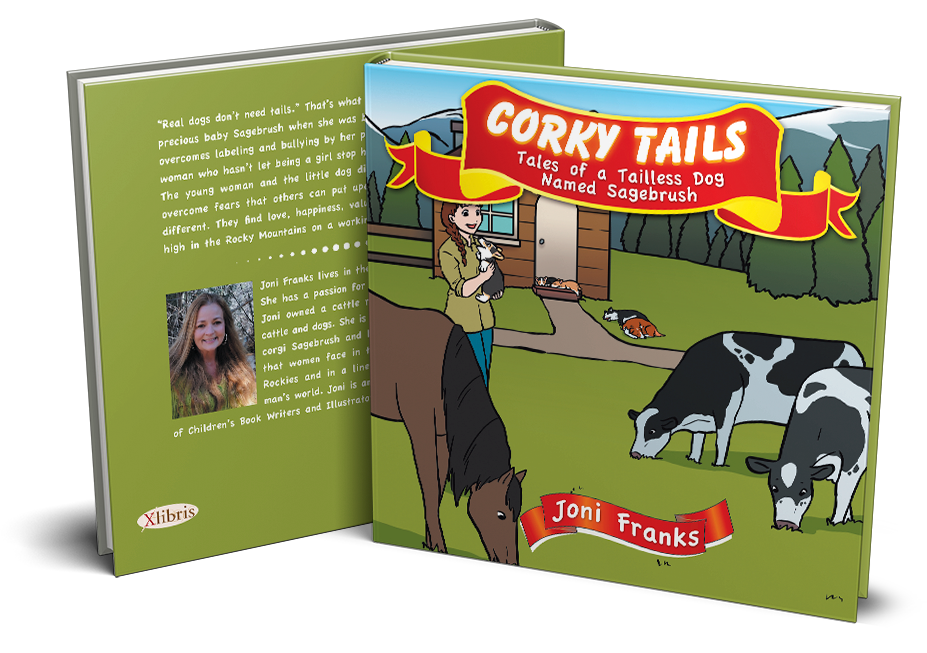 "Real dogs don't need tails."  That's what Maverick and Ginger told their precious baby Sagebrush when she was born without a tail.  Sagebrush overcomes labeling and bullying by her peers with the help of a young woman who hasn't let being a girl stop her from achieving her dreams.
---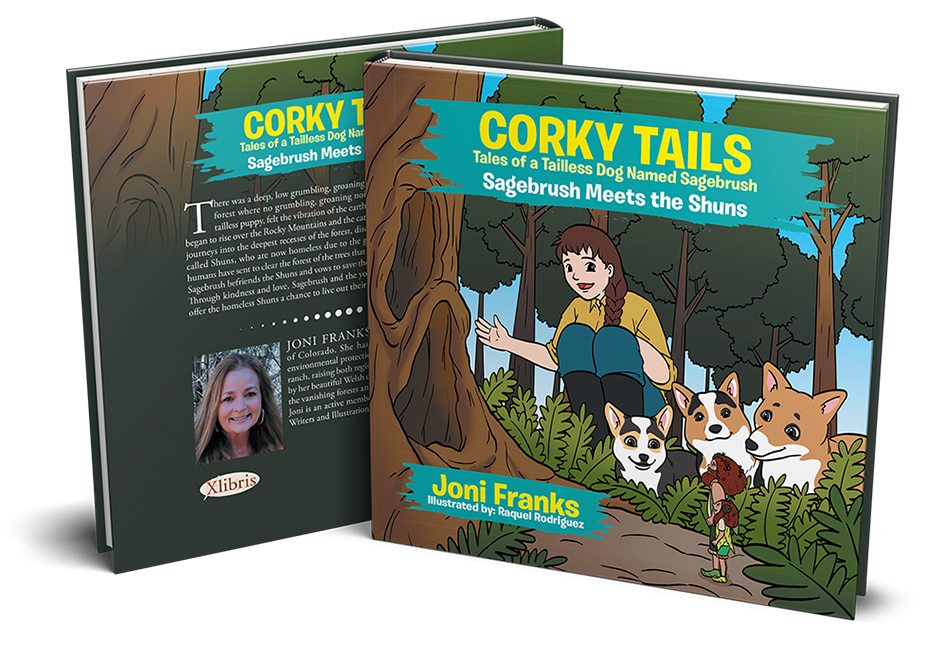 There was a deep, low grumbling, groaning noise coming from deep within the forest where no grumbling, groaning noise should be heard.  Sagebrush journeys into the deepest recesses of the forest, discovering the tiny unknown creatures called Shuns, who are now homeless due to the giant tree-cutting machines that the humans have sent to clear the forest of the trees that the Shuns once made their homes in.
---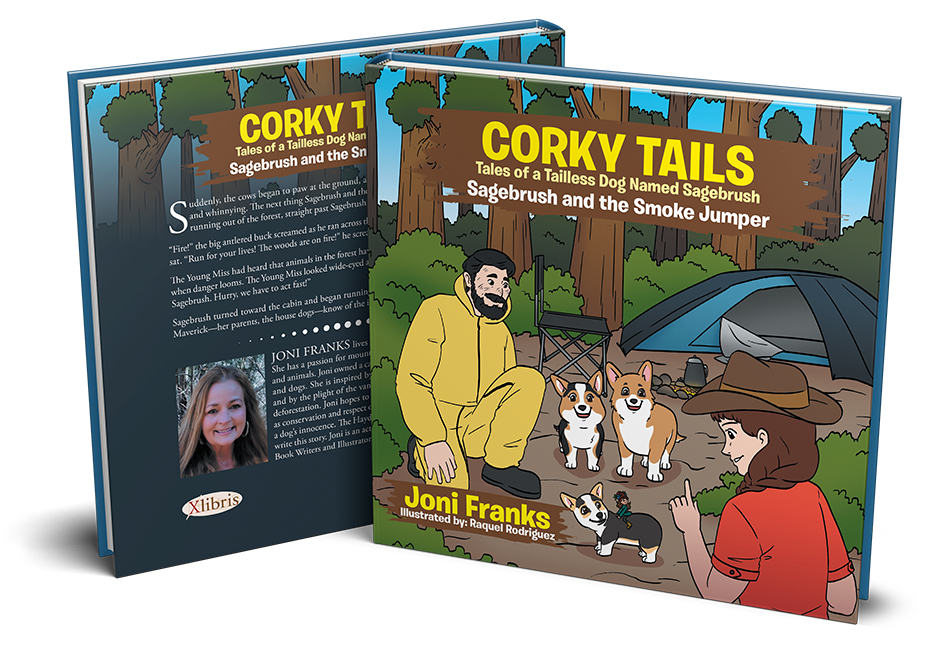 "Fire!" the big antlered buck screamed as he ran across the lawn where the little mountain cabin sat.  "Run for your lives the woods are on fire!" he screamed.  The Young Miss had heard that animals in the forest have an alert system to communicate with when danger looms.  The Young Miss look wide-eyed at Sagebrush.  "Go wake up your parents, Sagebrush.  Hurry, we have to act fast!"
---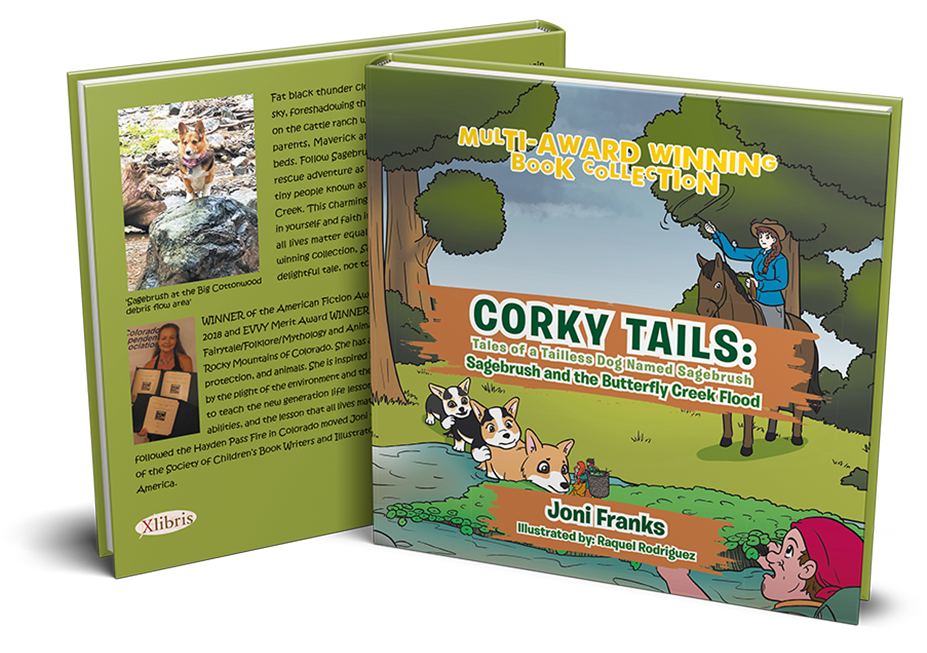 Fat black thunder clouds billowed high in the Rocky Mountain sky, foreshadowing that a stormy weather day was already brewing on the cattle ranch where Sagebrush, the tailless puppy, and her parents, Maverick and Ginger, slept in their warm cozy doggy beds. Follow Sagebrush and the Young Miss in this search and rescue adventure as they endeavor to save a lost hiker and the tiny people known as Shuns from the rising waters of Butterfly Creek. This charming tale teaches the life lesson of having faith in yourself and faith in others and is paired with the message that all lives matter equally. The fourth book in the multiple award-winning collection, Sagebrush and the Butterfly Creek Flood is a delightful tale, not to be forgotten.
---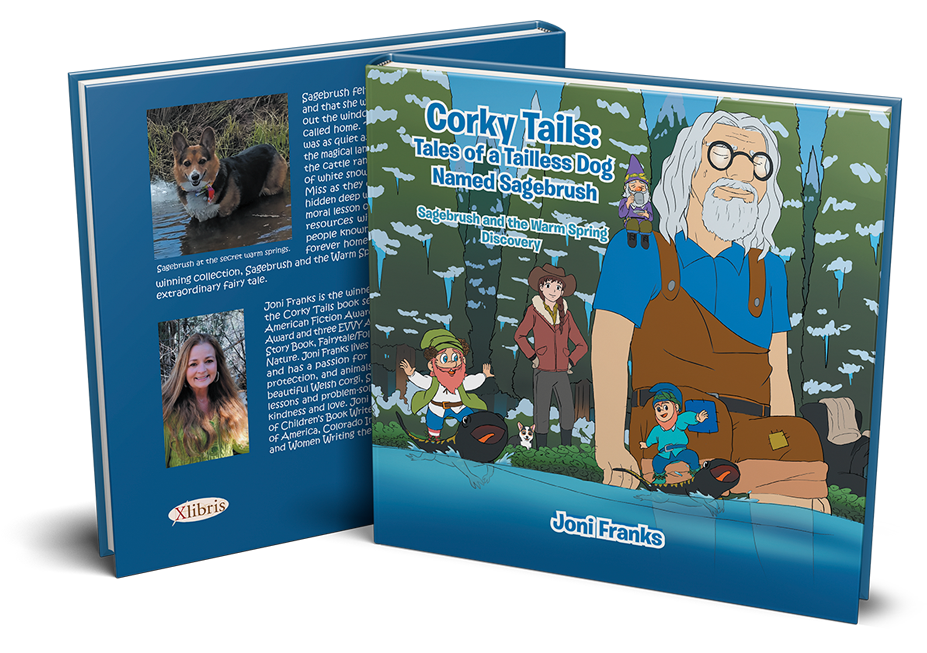 Sagebrush felt as if the world had gone to sleep and she was the only one awake as she peered out the window of the little mountain cabin, she called home.  The sound of the wet falling snow was as quiet as feathers landing on the ground, as the magical landscape of the Rocky Mountains and the cattle ranch became enveloped in a blanket of white snow.  Follow Sagebrush and the Young Miss as they discover the secret warm springs hidden deep within the mountains and teach the moral lesson of sharing Mother Earths precious resources with a homeless man and the tiny people known as the Shuns who are seeking a forever home.